Hengan Group and Baosuo collaborate again--signed a contract for Baotuo BC1800 high-end tissue machine
30-12-2022
Hengan Group and Baosuo collaborate again--signed a contract for Baotuo BC1800 high-end tissue machine
Recently, Hengan Group signed a contract with Baosuo Enterprise for Baotuo BC1800 crescent former tissue machine to increase its production of premium tissue products. This is our third cooperation with Hengan. Before that, Hengan China Paper (Jinjiang, Fujian) and Hunan Hengan Paper (Changde, Hunan) under Hengan Group have signed Baotuo tissue machine contracts with Baosuo.
The machine signed this time has a design speed of 1,800m/min, a paper width of 2810mm, and will be installed at the Hengan Group's Shandong Hengan Paper base(located in Weifang, Shandong). The annual production capacity of the base paper of the machine reaches 30,000 tons. Besides, it has the advantages of high production capacity, low energy consumption and stable operation. It is not only favored by Hengan Group, but also selected by Zhongshun C&S Paper Co., Ltd., Sun Group, Asia Symbol and other well-known tissue manufacturers.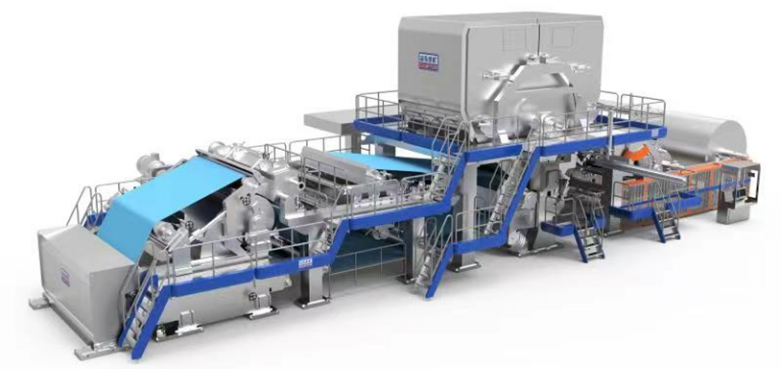 (Baotuo Crescent Former Tissue Machine)
Baosuo strives to provide global customers with professional tissue intelligent equipment turnkey solution. We are looking forward to cooperating with more household paper enterprises.